I once commented to a friend that virtually no one reads the text on my web site.
She told me that she had read every word. After that pronouncement, I conducted an
un-scientific survey. It may be that some viewers of my images are interested in any information that I may offer about my work.

Hence, the following:

On June 30, 2013, after eleven years in my 396 Meeting St. studio,
I locked the red door for the last time.
I thought, "What's next?"


We took possession of a townhouse in May 2017.
Immediately, my wife encouraged me to design a studio.


Now I have a strobe-light studio geared for black and white imaging of human bodies.

2018 was spent developing a satisfactory beginning repertoire.

After 30 photo sessions, spanning March 7th to December 16th, 2018, I was satisfied that I understood my space sufficiently to offer clients an inspiring experience and
​ a remarkable collection of images from a three to four hour session.

​Since writing the previous paragraph,
I have continued to discover new images
with every new body.

Every person responds differently to the space,
allowing for a unique session for each client.

​
* * * * * * * * * * * * * * * * * * * * * * * * * * * * * *
---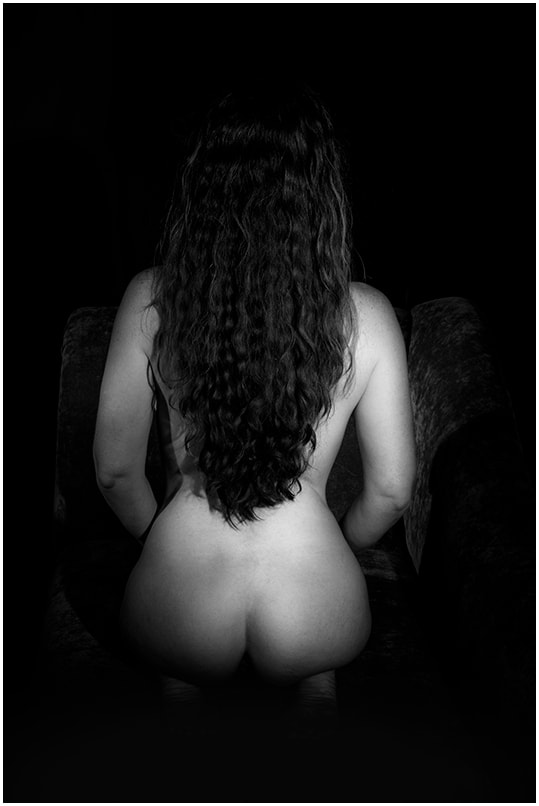 +_+_+_+_+_+_+_+_+_+_+_+_+_+_+_+
---