PANEL 501
​
FRESH AIR
---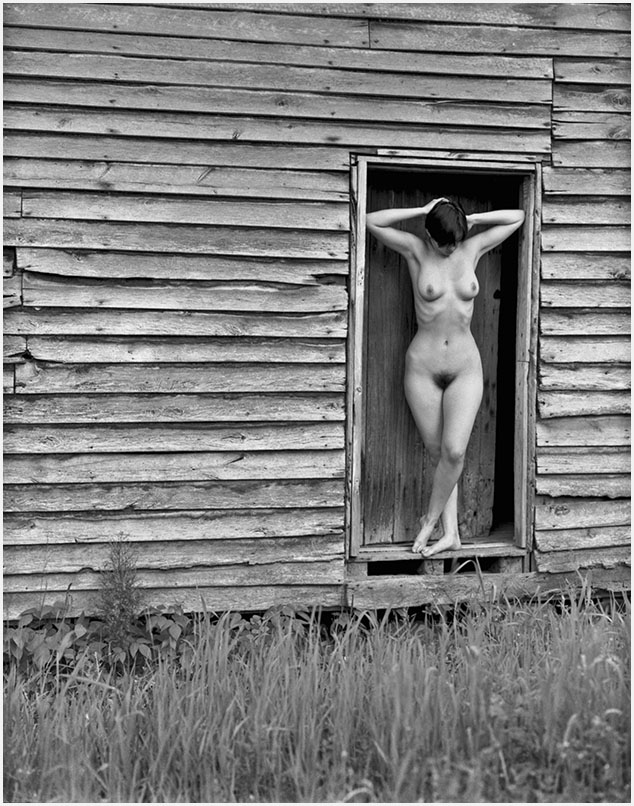 01-Ag-011-97
After two years of working on my nude skills with studio lighting only,
I signed up for an outdoor nude workshop with Lucien Clergue.
It was scheduled for the end of July at the Maine Photographic Workshop.
​I felt that I should have some experience out of the studio.
​My professional experience had trained me never to show up for a job unprepared.
​
---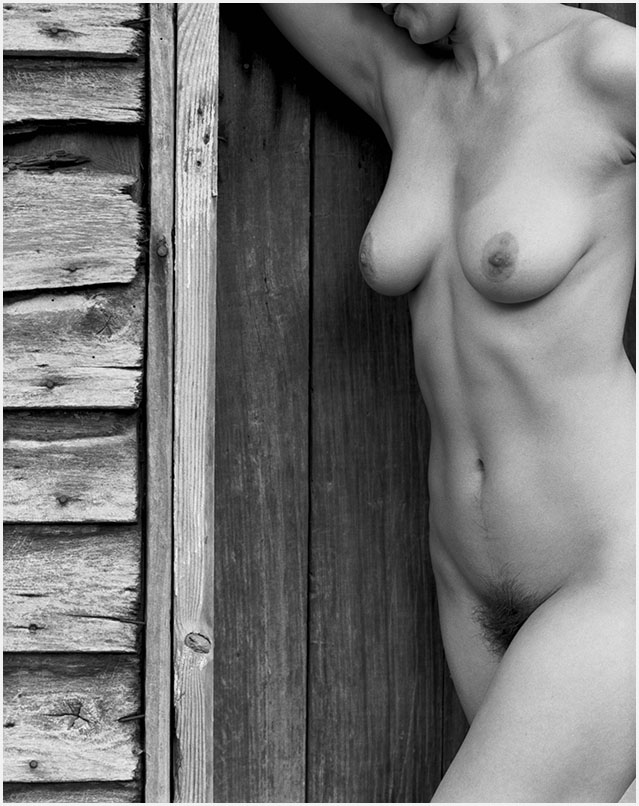 02-Ag-012-97
I arranged to meet with her in a southern college town, to make artistic nudes with available light for the first time.
It hadn't crossed my mind that finding a safe outside location would present a new set of problems.
We wandered through wooded hills for several hours.
There were other images created; however,
retiring them was a wedding gift to her new husband a few years later.
---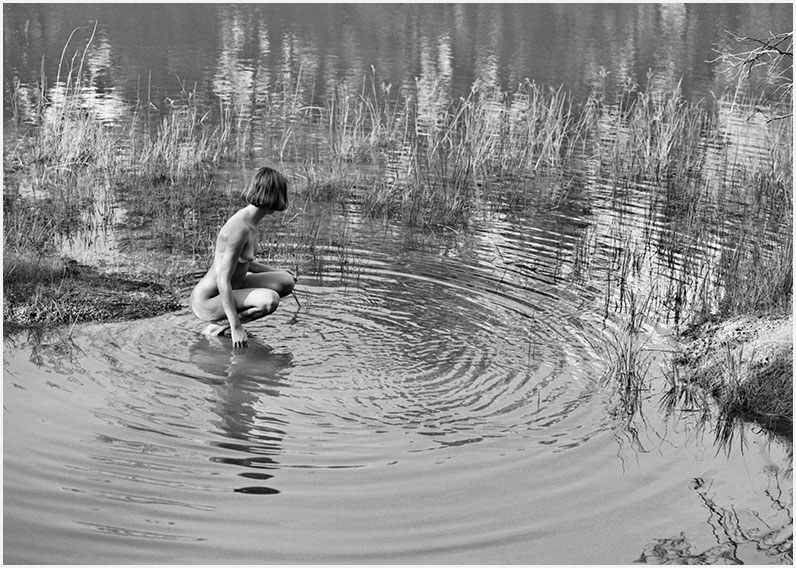 03-Ag-015-97
After the collage town experience,
​I was fortunate to meet with her in the small town where I was living at the time.
​She led me to this pond near her home.
---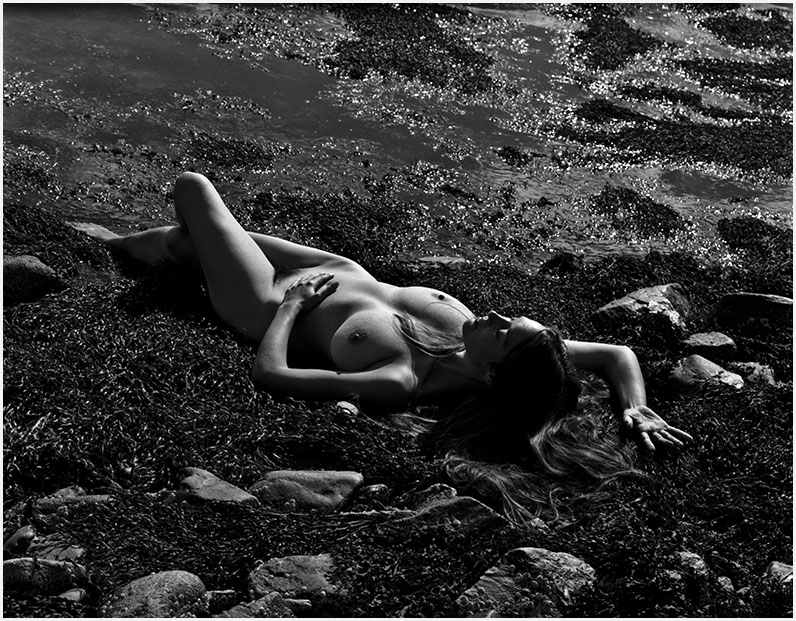 04-Ag-018-97
This image is one of two, shown here, created at the Maine Photographic Workshop.
Lucien Clergue was standing to my left as I made this image. That is seaweed surrounding her. The Maine coast is cold even in summer. It was 1 p.m. and the sun was out strong and bright. I was using a Mamiya RZ and 400 ISO TMX film. The camera's slowest shutter speed was 400 and the lens's smallest aperture was f/22. My light meter indicated a correct reciprocal of 1/1000 @ f/64. The over exposure was fortuitous. The Workshop's lab under processed my film which worked out to my advantage creating a moonlight effect as a printing option.
---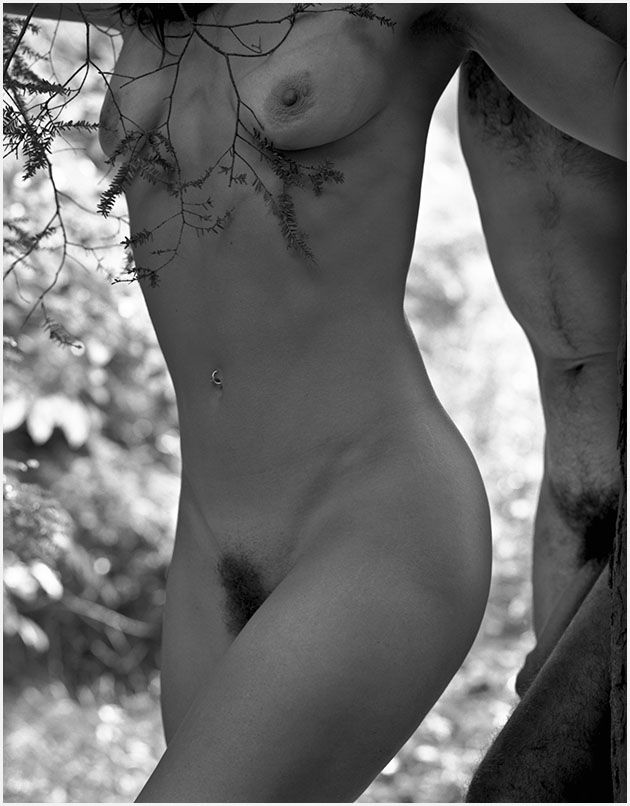 05-Ag-019-97
This image is one of two, shown here, created at the Maine Photographic Workshop. We were three photographers sharing this couple. He confessed later that he was concentrating on football as they gazed into each other's eyes at the request of one of my classmates. He seems to have achieved just enough limited success.
---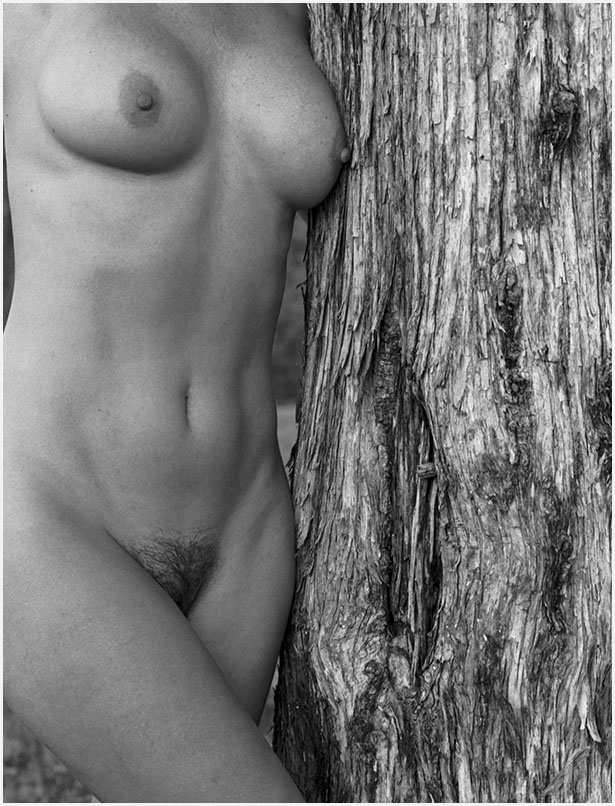 06-Ag-024-98
Pam and I were the only passengers in her section on a nearly empty flight to Dallas. "What do you do?" led to a sharing of phone numbers and a promise to visit and collaborate. We found this tree near an abandoned homestead.
​There was no structure of any kind within miles of the enclosure surrounding the tree.
---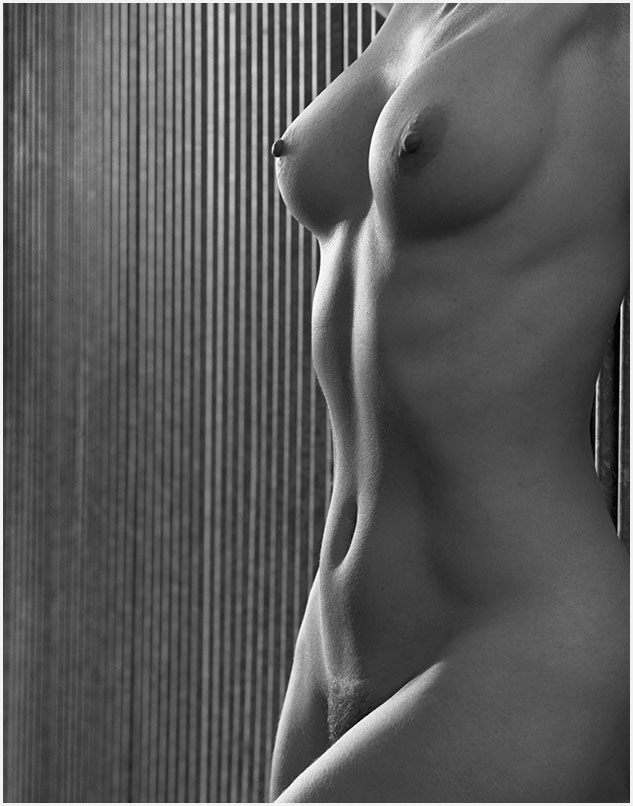 07-Ag-025-98
The rural airfield had a half dozen corrugated metal hangers but only two aircraft of local pilots.
​I don't recall ever seeing anyone else there in the afternoon.
---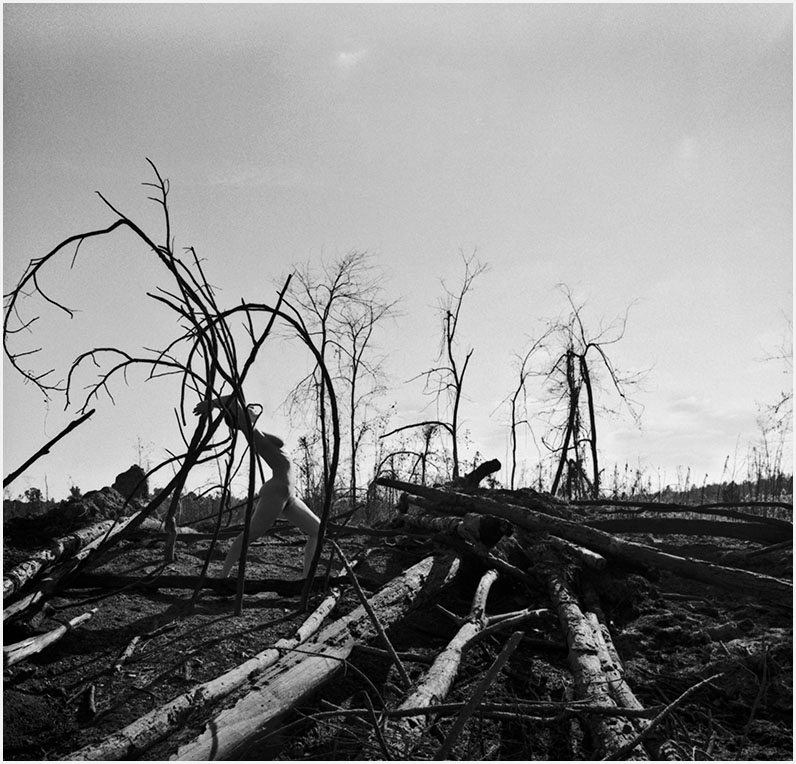 08-Ag-028-98
This fire came within a mile of my home. A few weeks later we came across this scene. No wildlife, no wind, no running water, gave it an eerie silence. We got out of the car without speaking. I don't remember much, if any, conversation.
---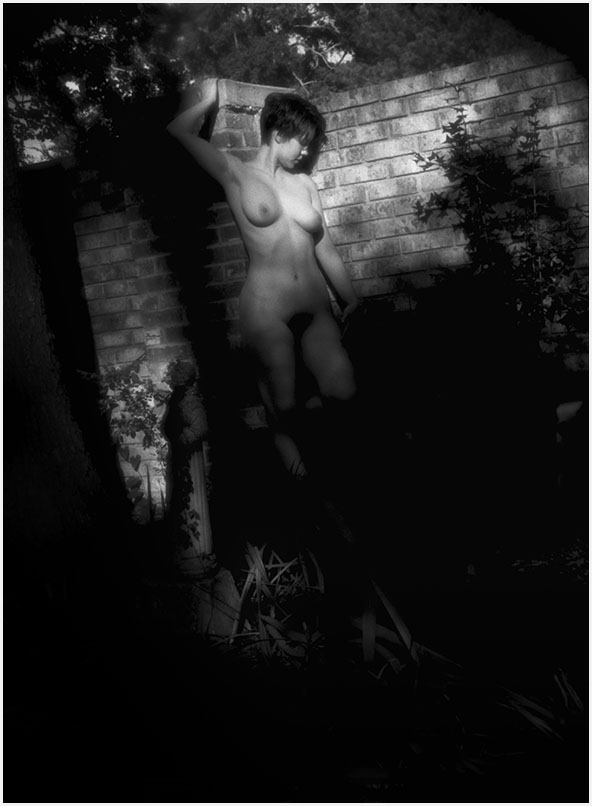 09-Ag-029-98
The walled garden was the domain of a Grand Old Dame of a two-bank town.
For us it was the 1990's, for her it was the 1920's of her youth.
She offered unlimited access to her corner of the Old South,
displaying a remarkably liberal attitude.
As for my collaborator, there was rarely a need to suggest a pose.
​She possessed a natural poise and awareness.
​I had only to choose shutter speed, aperture, and composition.


---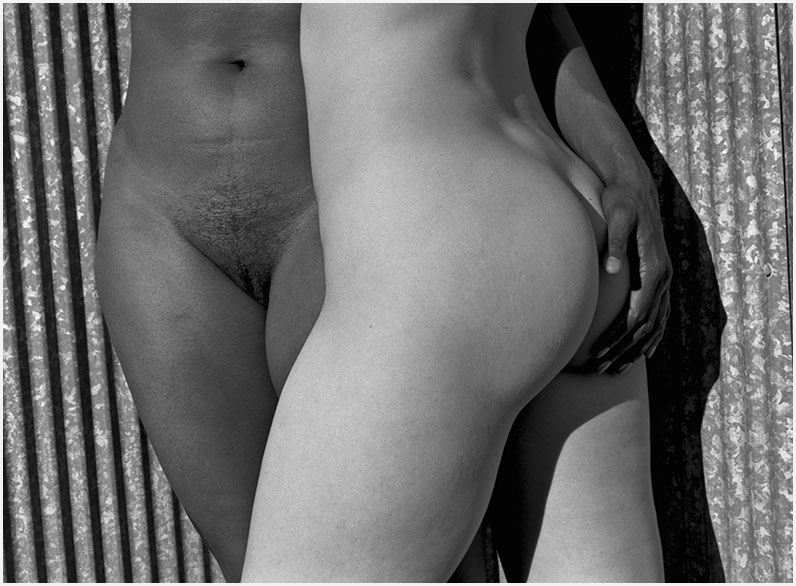 10-Ag-030-99
My wife gets me. We were in transition from Arkansas to South Carolina.
My wife had begun work in Charleston.
​Our old friend suggested an interesting opportunity with her new friend.
This was the first time two women suggested that I document a new romance.
---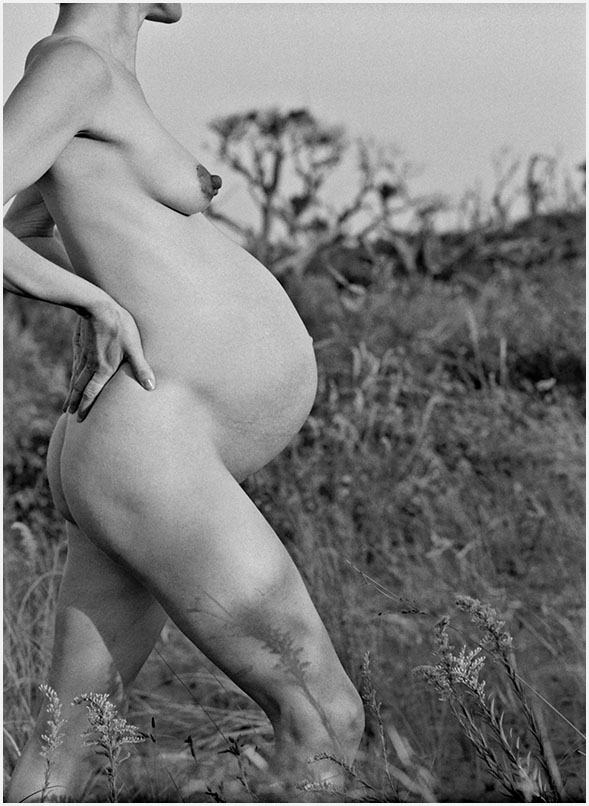 11-Ag-096-03
You may recognize this image from the Testimonial section. She is 38 weeks pregnant. It was her idea to trek out to a local beach one afternoon. She was completely unabashed and more energetic than I could have expected her to be. If you have ever been or known an expectant mom, you will recognize her stance as standard back support. She had no problems staying that way while I positioned myself to compose her against the trees in the background.
---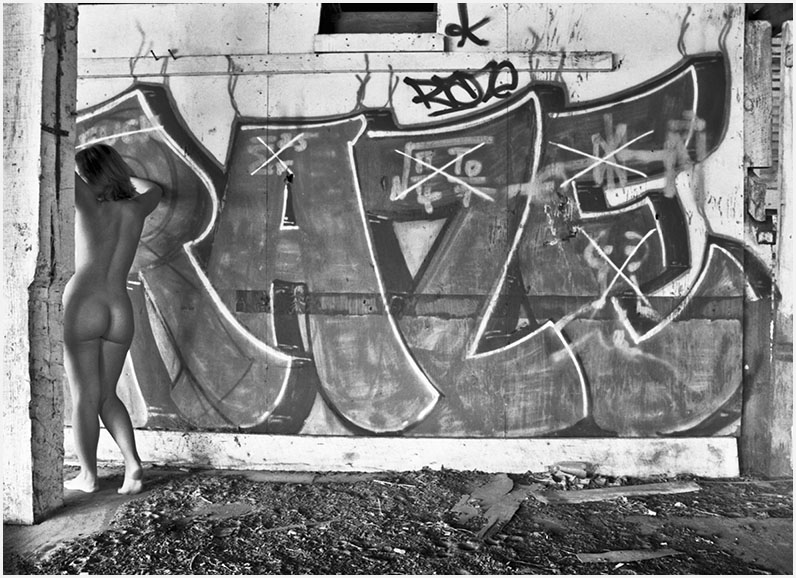 12-Ag-107-04
She knew of this place from her school days and led us to it. She shared the trait of tenacity with many of my collaborators in that she was always willing to go the extra mile for the sake of art. As she gingerly picked her way through the rubble of an abandoned cement factory, we came across this work of a talented graffiti artist ironically stating the obvious.
---
13-04-0917-C56
I have always considered myself gay friendly. I have gay friends! Dave (not his real name) was referred to me by another photographer who was not comfortable with the assignment. Without hesitation, I said of course, no problem.
After all, I had worked with couples before; however, these were my first two guys.
When I found myself in the same room with two VERY virile men being VERY romantic, I had a "HOLY CRAP" moment. My next thought was, "
Ed,
You are either an artist or a lecher. Which is it? Think shadow, form and composition. These guys are depending on you to be a professional." After that I settled down and they were able to choose 44 unique images for me to print and assemble two leather bound books.
A few years back Dave suggested that I use this image to promote my work whenever I liked.
---
See also Galleries "A"_"B"_"C"_"D"_"E"
​&
TESTIMONIALS
---