GALLERY "Z"

To Panel 501 a


---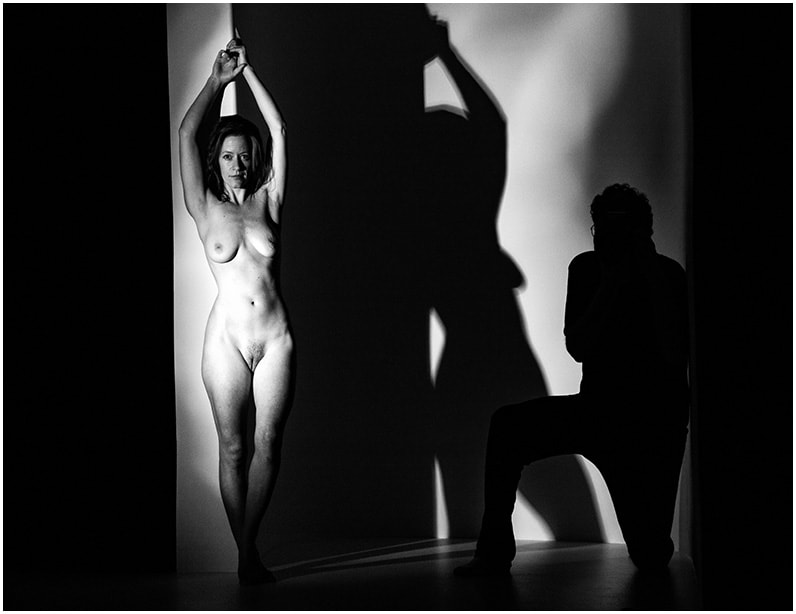 ---
---

I once commented to a friend that virtually no one reads the text on my web site.
She told me that she had read every word. After that pronouncement, I conducted an
un-scientific survey. It may be that most viewers of my images are interested in any information that I may have about my work.

Hence, the following:

On June 30, 2013, after eleven years in my 396 Meeting St. studio, I locked the red door for the last time. Curiously, I thought, "What's next?"
The twists and turns that allowed me to arrive in my fifth (and final ?) studio are too convoluted to share here. (Bloody boring some might say.;)

We took possession of Hartland St on May 5, 2017. My wife began encouraging me to design a studio almost immediately. To be fair, my gym owner suggested, in May of 2015, that if I "put together" something for the dedicated fitness community,
he would promote my work.

A delay was caused by a broken ankle, downsizing, and designing the studio.
Just as I had organized a worthy Fitness offering, he sold the gym.
The new management was not interested in promoting me.

No hard feelings! Really! I visited my former gym owner at his new business and thanked him, very sincerely, for being the catalyst who inspired me to build a creative space.(Remember convoluted?)

Now I have a strobe-light studio geared for black and white imaging of human bodies.

2018 was spent developing a satisfactory beginning repertoire of Fitness and Nudes.

After 30 photo sessions, spanning March 7th to December 16th, I am satisfied that I understand my space sufficiently to offer clients an inspiring experience and a remarkable body of images from a two to three hour session.

​


About the four ladies who so generously collaborated with me in 2018, two of them are in a social position that requires anonymity. Anonymity was accomplished to each woman's satisfaction by posing and lighting.

I have identified all of them with pseudonyms that have a significance which will be explained or implied.
​
For now, I have launched images to show some of the possibilities and variations in the studio. Later in the year I will be choosing the most unique and artistic images to add to my life's body of work.
---

To see:

Helga Bell Lena Thalia
---
+_+_+_+_+_+_+_+_+_+_+_+_+_+_+_+
---